County Delays Auction of 53 Acres
Near Sun City West
The Daily News Sun recently published an article regarding Maricopa County's postponing the auctioning of 53 acres new Sun City West. Supervisor Hickman was complimented for taking the initiative in communicating with county departments and recommending the land be rezoned.
See more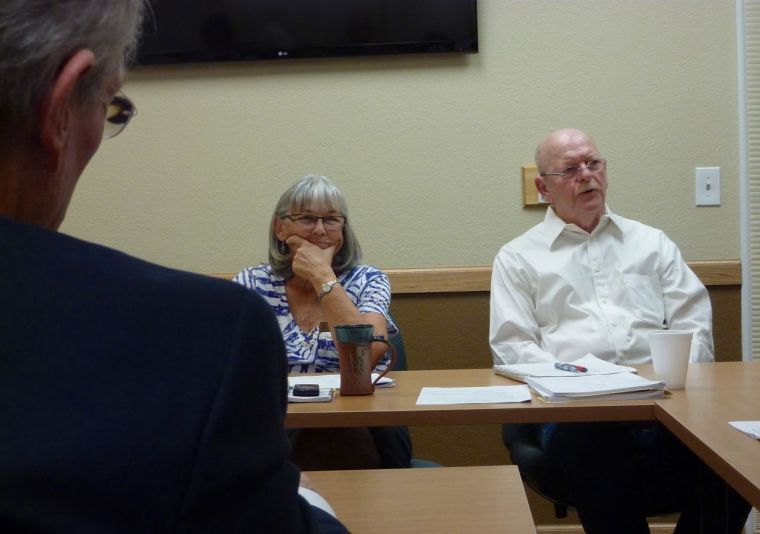 Recreation Centers of Sun City West President Patricia Tomlin and Vice President Marion Mosley attend the general manager's operations meeting Monday. The board discussed the latest on the 53 acres within the walls of Sun City West that Maricopa County plans to auction off.